HOPOPRO NBC News Recommended Brand High Pressure Shower Head, Newest US Patented High Flow Fixed Showerhead 7 Inch Rainfall Shower Spray with Adjustable Brass Swivel Ball Joint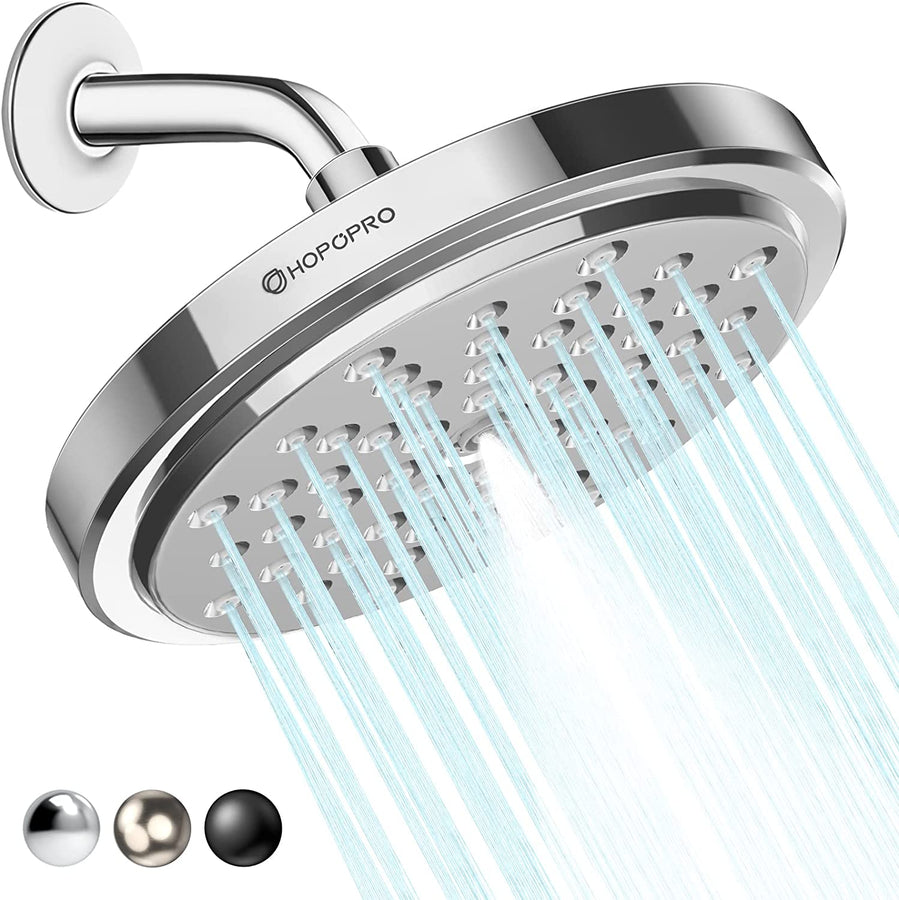 HOPOPRO NBC News Recommended Brand High Pressure Shower Head, Newest US Patented High Flow Fixed Showerhead 7 Inch Rainfall Shower Spray with Adjustable Brass Swivel Ball Joint
Regular price $21.99 Sale $48.99
🚿【

Newest US Patented Shower Head

】

Adopting the superior materials and advanced technology, our newest US patented rain shower head is durable enough with a stylish look. Exquisite surface and industrial design perfectly show its elegance and luxury to improve your home.

🚿【

Excellent Pressure & Wide Coverage

】

Our high pressure shower heads produce powerful water streams to maximize your water pressure even in low pressure areas, delivering a soaking rain-like experience. 7 inch broad head means that you get flow over a large area of your body and is very soothing.

🚿【

Ultimate Luxury Shower Experience

】

Different from many standard shower heads, this high flow rainfall showerhead is exclusive design for 2-in-1 water flow, creating a spa-like shower experience. Strong rain with air-enriched drops from the large jet and gentle rain comes out from other smaller jets, truly transformed your shower experience.

🚿【

Self-Cleaning & Anti-Clogging Silicone Jet Nozzles

】

The high pressure shower head with 57 self cleaning and anti-clogging silicone jet nozzles can keep clean water, providing safe and comfortable environment for shower to protect the health of your whole family.

🚿【

Brand Professionalism and Advantage

】

HOPOPRO is a NBC News recommended brand specialized in providing comfortable shower solutions and bringing luxury shower experience for our customers. Any suggestions or help please feel free to message us on Amazon.