HOPOPRO NBC News Recommended Brand 18 Stages Shower Filter, High Output Universal Shower Head Filter Hard Water Filter Water Softener Showerhead Filter Remove Chlorine Fluoride Heavy Metals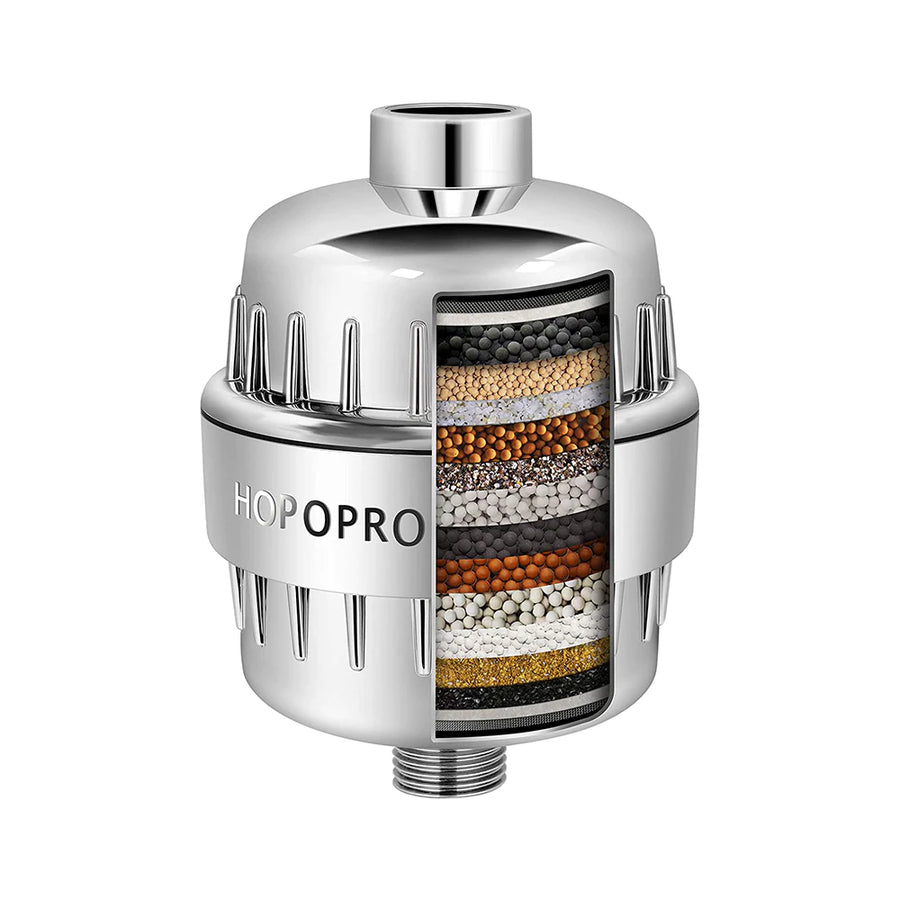 HOPOPRO NBC News Recommended Brand 18 Stages Shower Filter, High Output Universal Shower Head Filter Hard Water Filter Water Softener Showerhead Filter Remove Chlorine Fluoride Heavy Metals
Regular price $23.99 Sale $29.99
🚿【Upgraded 18 Stages High Output Shower Filter】 This newest shower head filter with 18 stages filter layers can give the water all-round purification for your shower.

🚿【Effective Safety Shield for Your Family Health】 This multi-functional shower filter provides well-protections for your family health, as it's specialized in removing chlorine, fluoride, heavy metals or other sediments, etc. The Vitamin C shower filter keeps eczema, dry skin and dandruff at bay.

🚿【Revitalizes Your Body】High output universal shower filter dramatically reduces harmful unpleasant odors or impurities, relieves fatigue quickly, slows down aging and makes your skin smoother. this shower filter water softener acts as a moisturizer, purifier, softens and provides the best feeling for sensitive skin so you look better, feel cleaner & enjoy your skin.

🚿【Wide Compatibility】 Universal 1/2" thread makes this multi-functional shower head filter well compatible with handheld shower head, fixed shower head, rainfall shower head, kitchen faucet or other devices with the universal 1/2" connection thread.

🚿【Installed or Removed in Minutes】 No tools or plumber needed, you can easily finish the installation or removal by hands if you read the user manual. Capacity of the cartridge is 16,000 gallons of water, which provides clean water for 6 to 8 months (It depends on local water quality).