HOPOPRO NBC News Recommended 5 Modes High Pressure Shower Head 4.1 Inch High Flow Fixed Showerheads Bathroom Showerhead for Luxury Shower Experience Even at Low Water Pressure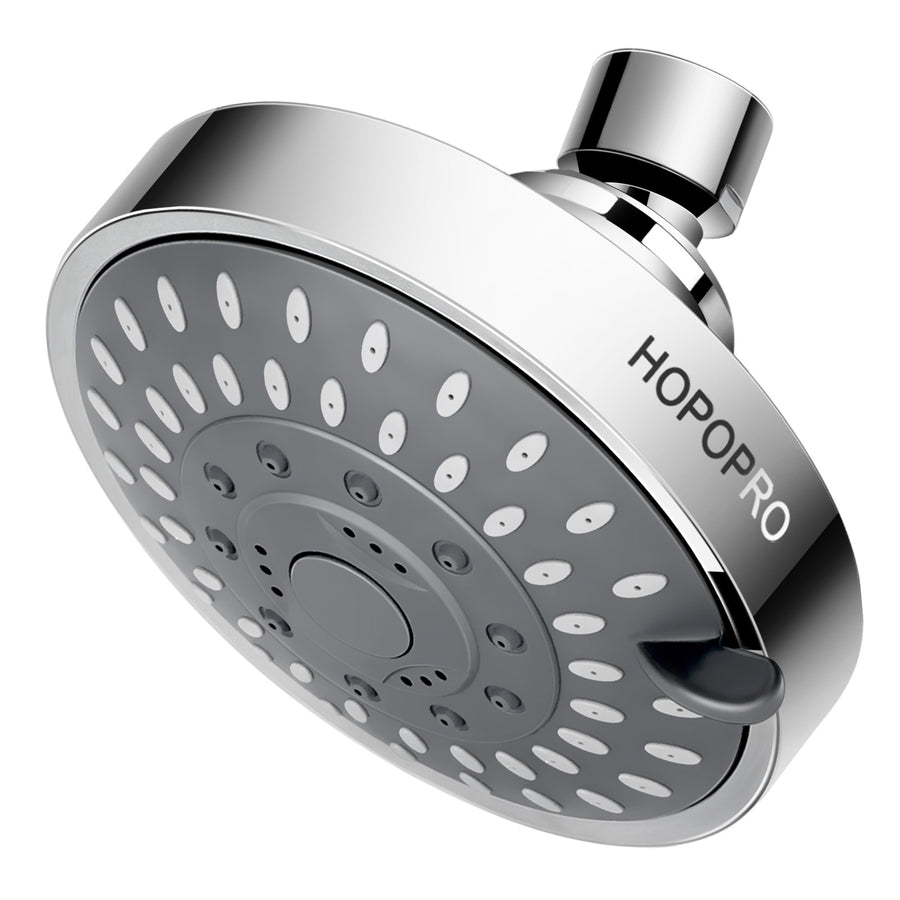 HOPOPRO NBC News Recommended 5 Modes High Pressure Shower Head 4.1 Inch High Flow Fixed Showerheads Bathroom Showerhead for Luxury Shower Experience Even at Low Water Pressure
Regular price $17.97 Sale $29.99
🚿 This showerhead has a nice wide spray zone and it provides a 1.81 GPM flow rate, which ensures a steady, strong stream.
🚿 Setting different shower mode is simple with the 4.1-inch diameter showerhead. A visible paddle can be rotated to change the spray mode, such as soft mist mode or concentrated massage mode. 
🚿 Constructed of premium ABS plastic, which does give it exquisite mirror-like look.
🚿 Installation was about as easy as it gets — you simply twist it into place. You can finish it in minutes, without the help of the plumber. 
🚿 Everything you need for installation in included, even a roll of professional tape is provided to ensure a snug fit and small wrenchs.
🚿 If you want a DIY shower head combo after you get this shower head, you can search: B089B449X9 on amazon.com to buy HOPOPRO handheld shower head. It's Consumer Reports recommended and most frequently bought together by most customers