HOPOPRO NBC News Recommended Brand Modern 6 Inch Shower Arm Made of Stainless Steel Shower Head Extension Extender Pipe Arm with Flange and Teflon Tape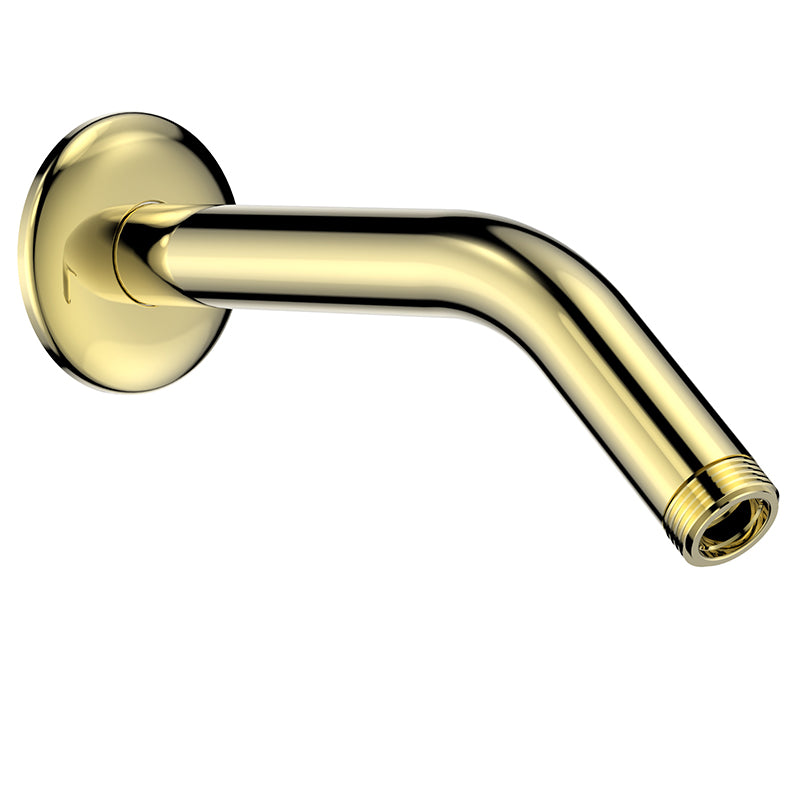 HOPOPRO NBC News Recommended Brand Modern 6 Inch Shower Arm Made of Stainless Steel Shower Head Extension Extender Pipe Arm with Flange and Teflon Tape
Regular price $12.99 Sale $25.99
🚿【

US Standard Universal G1/2" Threaded Interface】 The shower arm adopts the US plumbing standard 1/2" US connection threaded, which is easy to install, suitable for all standard shower heads, and can also be easily connected to the Shower Arm Extension valve and other handheld shower head

🚿【

Safe and Durable Material】The pipe is made of the highest standard and high-grade 304 stainless steel material on the market, and conduct Thousands of rigorous tests to ensure healthy water, long-term corrosion resistance and rust resistance, and no worries about hard water rusting blocking the water outlet

🚿【

Fashion Modern Design】The Shower Arm with Flange is available in a variety of colors, each color is equipped with a unique stainless steel brushed electroplating finish process, durable and Steady, and can be matched with different bathroom styles perfectly

🚿【

Complete Accessories & Easy to Install】 Shower arm includes flange and Teflon tape. According to the installation steps in the main picture to show, Installs in1 minute with just one hand-tighten connection in 1 minute without tools, easy even for women and kids. If there have any installation problems, please feel free to contact us and we will provide 365-days and customer service to help

🚿【

Detailed Specifications】Shower arm extension tube is 6" long with a 2.48" diameter shower arm flange Water Inlet is 1/2 NPT thread for installation on wall and G1/2" US Standard Connector Water Outlet.