HOPOPRO NBC News Recommended Brand Shower Hose, 71 Inches Extra Long Stainless Steel Universal Handheld Showerhead Hose with Brass Insert and Nut, Easy Tool-Free Installation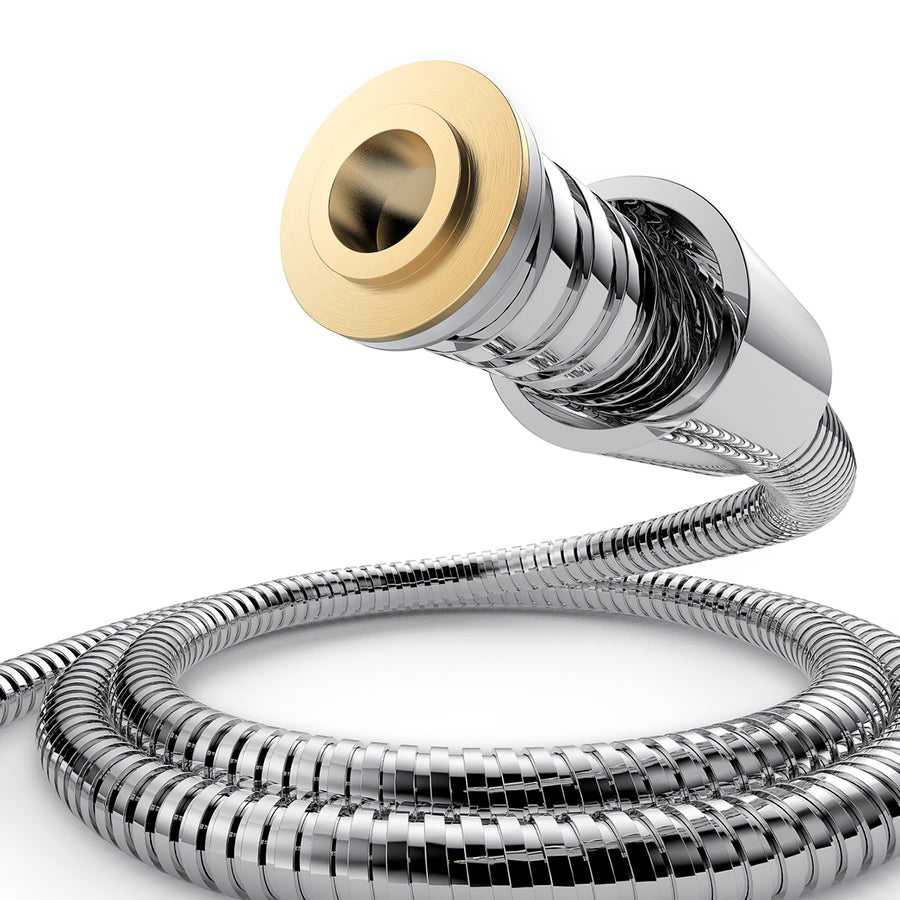 HOPOPRO NBC News Recommended Brand Shower Hose, 71 Inches Extra Long Stainless Steel Universal Handheld Showerhead Hose with Brass Insert and Nut, Easy Tool-Free Installation
Regular price $13.99 Sale $25.99
Premium Quality Shower Hose : With upgraded material and technology, our shower head hose is equipped with high quality stainless steel outer tube, PVC inner tube and A-grade forged brass. It can resist corrosion and high temperature well to avoid rusting and bursting.

Anti-tangling and Leak-proof : The anti-winding design can effectively prevent the hose from knotting and tangling, making it easier for you to enjoy your spa shower. And rubber washers have been pre-installed for leak-free.

Extra Long Handle Hose : Made of advanced stainless steel, this 71 inches extra long shower head hose allow you reach everywhere you want in the bathroom. So it is suitable for washing your kids, pets, dogs or anything else around the shower.

Easy to Install : Fits for universal G1/2" connection and all standard handheld shower head. This shower head hose is so easy to install in minutes without using any tool, which is convenient.

Brand Advantage : As a professional bathroom brand that integrates product designing, manufacturing and marketing online and offline, we always committed to providing high quality shower heads and related accessories and warm customer services. Any problems feel free to contact us and we would provide after-sales service online for 24-hour & 365-day.