HOPOPRO NBC News Recommended Brand 8 Inch Rain Showerhead High Pressure Fixed Shower Head Metal High Flow Shower Head 304 Stainless Steel Tool-free Installation for Luxury Shower Experience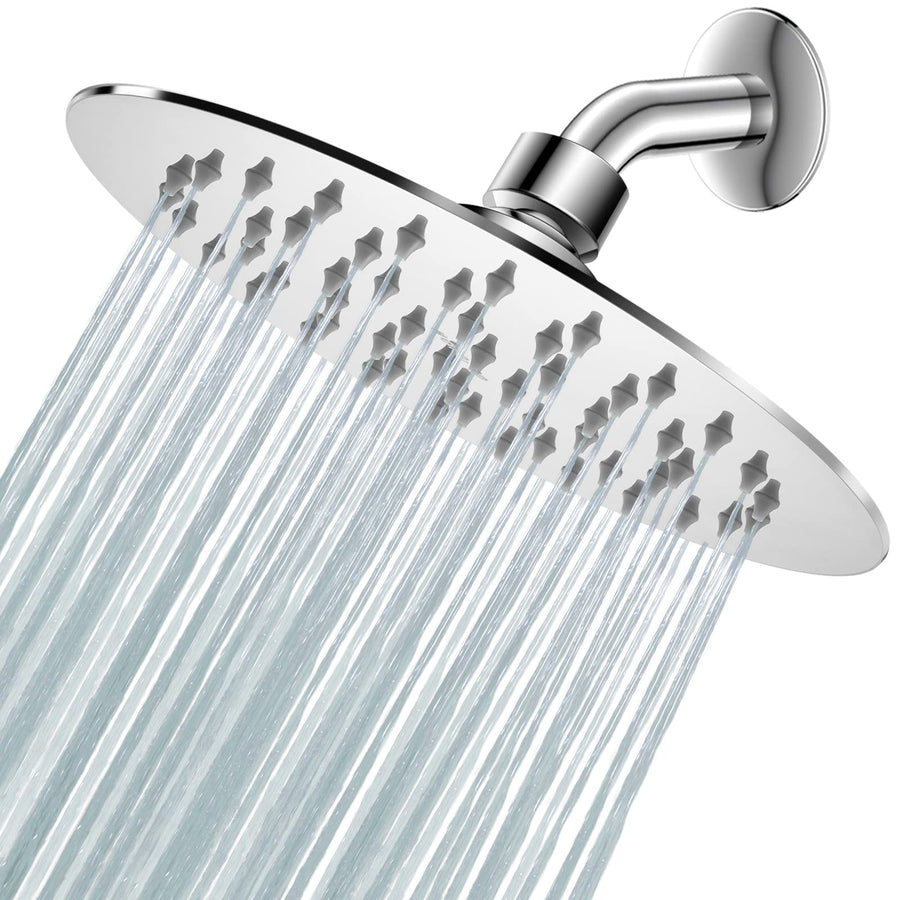 HOPOPRO NBC News Recommended Brand 8 Inch Rain Showerhead High Pressure Fixed Shower Head Metal High Flow Shower Head 304 Stainless Steel Tool-free Installation for Luxury Shower Experience
Regular price $19.99 Sale $28.99


🚿【Upgraded 8 Inch Rain Shower Head】 This is an upgraded high pressure 8 Inch Rain Shower Head, which can be a fixed shower head and rainfall shower head. It can give you Luxury Shower Experience Even at Low Water Flow.
🚿【Self-cleaning Silicone Jet Nozzles】 The adjustable shower head has 8 inch panel with self-cleaning nozzles for easy maintenance, the water outlets of the head won't be blocked by the dirt, germs or scale stayed therefore.
🚿【Superior Material】 This shower head is made of superior 304 Stainless Steel, which is durable and safe to use. The adjustable swivel ball joint is rustproof brass.
🚿【Installed in Minutes】 A good choice for showerhead replacement. No plumber needed, you can just install it manually and make it work in minutes. All the extra practical accessories are included in the package, such as teflon tape, wrench.
🚿【Brand Professionalism and Advantage】HOPOPRO is a NBC News recommended brand specialized in providing comfortable shower solutions and bringing luxury shower experience for our customers. Any suggestions or help please feel free to message us.